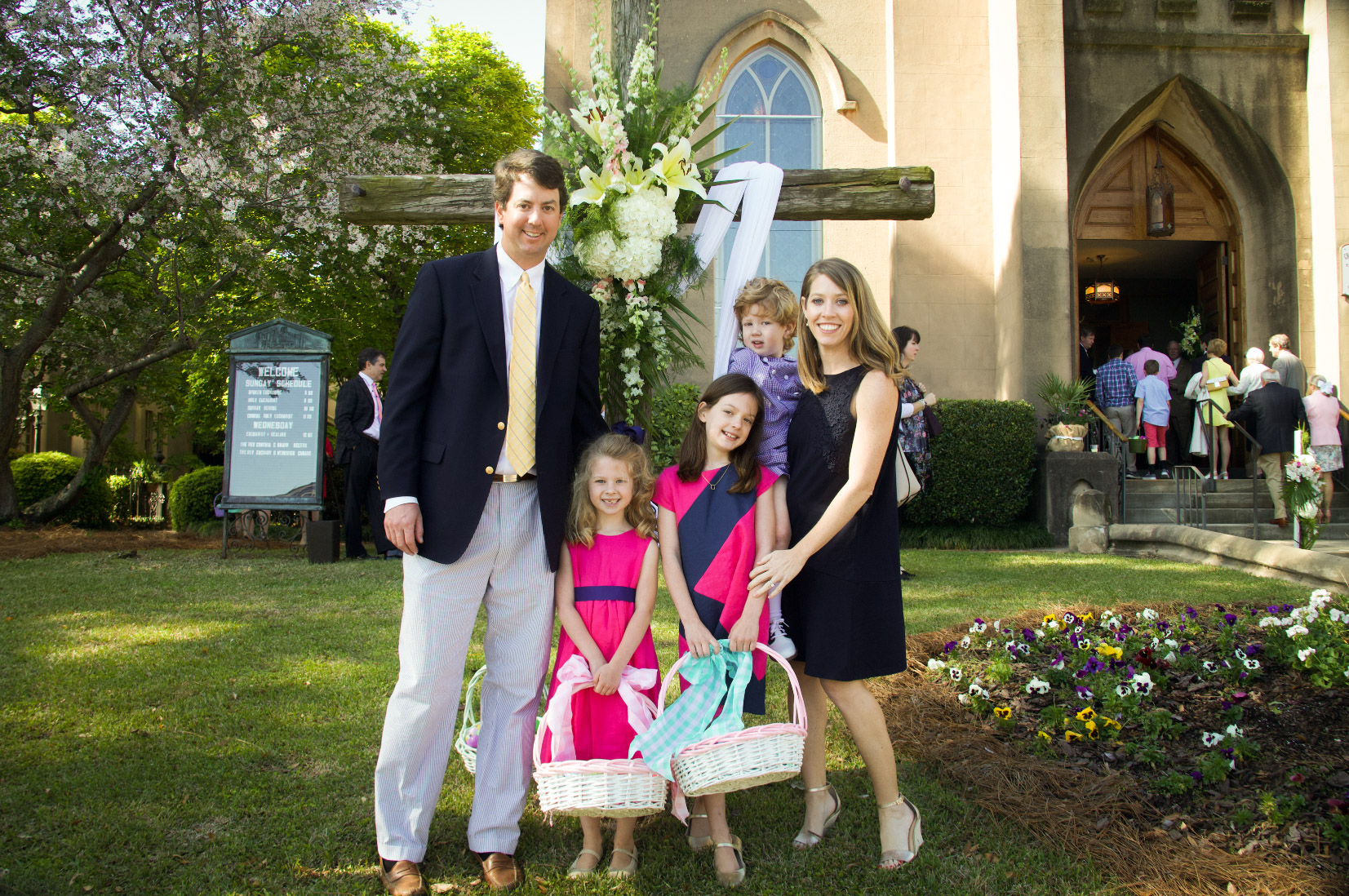 As Episcopalians we have a high regard for Scripture. We read from the Old Testament, the Psalms, the Gospels, and the Epistles or Acts of the Apostles every Sunday and we read through the whole of the Bible over the course of our three year lectionary. This is a reflection of our understanding that Scripture informs Scripture. We better understand God's Word when we take it in the context of the whole of the witness of the Bible. It is through the whole of the witness of Scripture that we see the unfolding of the divine story—the way God called forth into being all of creation and called forth a people for himself created to be in loving relationship with God. We see the unfolding of the plan of redemption, the calling back into that relationship with our heavenly Father when we had fallen away.
    Our liturgy shapes our worship as Episcopalians and is a representation and proclamation of this story of redemption, a symbolic, meaningful reminder of what God has done for us, and a praying and proclaiming God's Word. Just as God's Word, His voice, is powerful and majestic and calls forth his purpose, so we believe his Word shapes us as we come together for worship.
    We are a people of a Trinitarian faith. We believe in and proclaim God the Father, the Son who is Jesus Christ, the Word made flesh, and God the Holy Spirit who abides within us and anoints and empowers us to live into the fullness of God's purposes equipping us to do the work God has given us to do.
    We believe we are called to serve as the hands and feet of Jesus in the world, living out our faith by serving those in any kind of need. We demonstrate our love for God by loving others in his name.
    We believe all people are welcome. There is no one beyond the reach of the embrace of God, no one beyond his redeeming. We believe we are called to love as Christ loved us. We hope you will find us to be a welcoming place and that you will encounter the presence of Christ among us.