To Our Visitors
Founded in 1825, Christ Church was the first church of Macon, Georgia. Christ Church gladly welcomes people of all denominations. Ushers, greeters, clergy, and members are happy to assist you in learning more about our worship and our community. If you have questions, the greeters at the entrance are a wealth of information. Please take a moment to fill out a visitor card (see "Welcome" folder in the pews). Be sure to give your address and phone number so we can add you to our mailing list. There is a nursery for infants and toddlers, plus Christian education for all ages. A basket of crayons and paper is available in the Narthex for younger children who are attending church. We are delighted that you are planning to join us and we hope you decide to return again.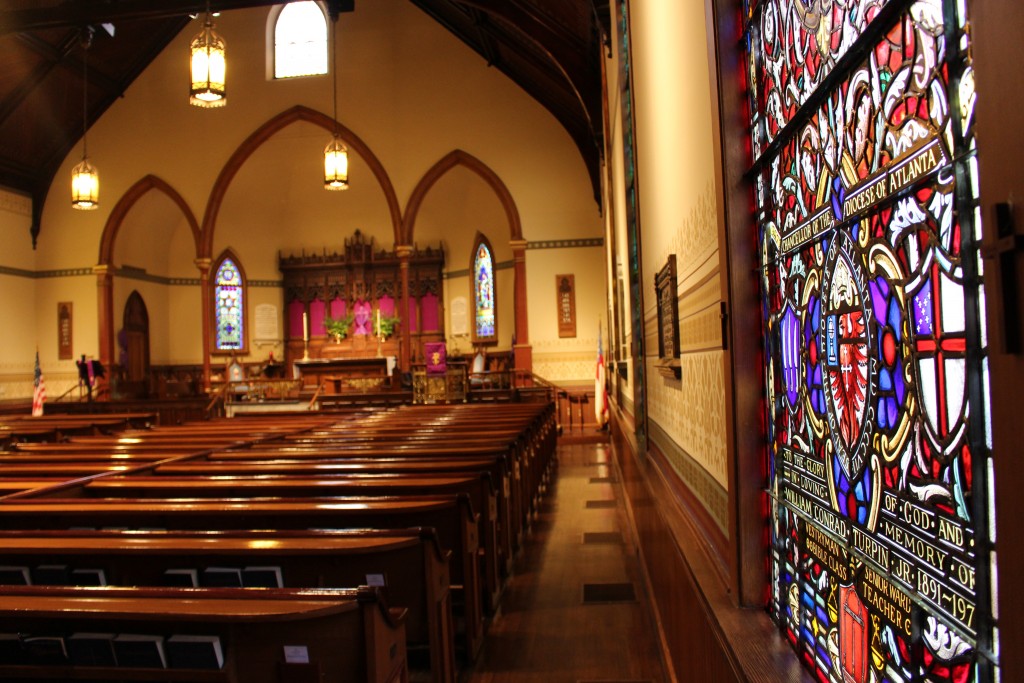 All are Welcome to Receive Holy Communion
Parents may decide whether or not their small children should receive; however, even if the children do not receive the Sacrament, parents are encouraged to bring them forward for a blessing. You may receive communion by kneeling (or standing if unable to kneel) at the altar rail – place your hand out, palm up. The bread will be placed in your hand. You may eat the bread and take a sip from the chalice; or you may leave the bread in your hand and a server will dip it into the chalice and place it in your mouth. If you do not want the wine simply eat the bread and cross your arms over your chest; then return to your seats. To those in wheelchairs, or who otherwise cannot come to the altar, please notify an usher and communion will be brought to those who are unable to come forward.
Sunday School and other Parish activities are held in our Parish House. Check out this map for more details on finding your way around.